A&M Custom web Design Portfolio
Our portfolio consists of a picture of sites we have completed and a testimonial from the owners. Feel free to make suggestions, comment on other's sites, or provide a testimonial for your site. Please provide the site this pertains to by sending e-mail to A&M Custom Web Design. When we have reviewed it, we will add it to this page. Check out the testimonials already provided to us below:
These guys are awesome! They take the time to listen to your specific needs, and get it right the first time. Although they continue to follow up to make sure it's exactly what you need to stand out above your competition. Highest quality, imagination, and expertise. I'm recommending my family and church to work with them.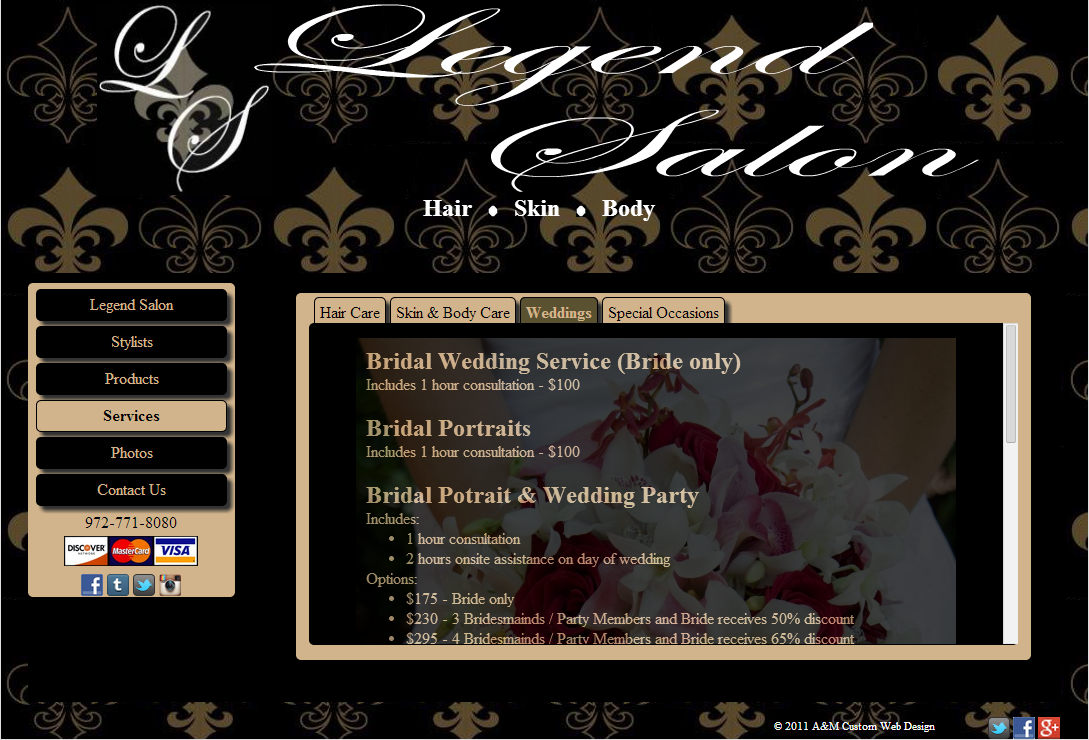 Testimonial forthcoming...
Testimonial forthcoming...